Tramuntana Tech Talks

Què son les Tramuntana Tech Talks?
The Tramuntana Tech Talks are an initiative born in 2016 based on a set of free talks for entrepreneurs, startups and the general public interested in learning about new business formulas and successful experience in the technology and innovation sector. In previous editions we have had the participation of partners and professionals with experience in launching very successful companies in the sector such as Amazon, Destinia, Cabify, Wallapop, BlaBlaCar or Redpoints (among many others).
These conferences are held at Parc Bit and Centre Bit Menorca during the months of October and November. They deal with relevant topics within the world of recently created innovative companies such as: growth strategies, the organization of resources and teams, tips for preparing a company before starting a financing round, and many other topics of interest to those who are launching their project, or for those who are simply interested in learning about these topics, learning first-hand and about recent real experiences.
This initiative is developed by the Fundació Balear d'Innovació i Tecnologia on behalf of the General Directorate of Research, Innovation and Digital Transformation, an entity dependent on the Department of Economy, Hisenda and Innovation of the Government of the Balearic Islands.
16 Noviembre - Carlos de Otto, founder and CEO at Senda and Seedrocket advisor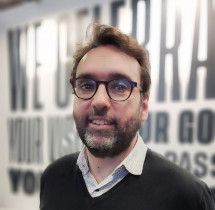 Knowing your client to grow exponentially: a real case
Spanish entrepreneur who has founded several companies related to music, health, marketing and technology. Some of his creations are Rockola.fm, Livetobe_ and Senda. He is also a mentor at Seedrocket, a startup accelerator, and collaborates with other companies as an advisor.
He is an economist from Heriot-Watt University in Edinburgh with an MBA from the Instituto de Empresa in Madrid.
Date: November 16th at 12:15h
Where? - Espai Emprenbit at Parc Bit - Mallorca
23 Novembre- Juan García, fundador y CEO Exponentia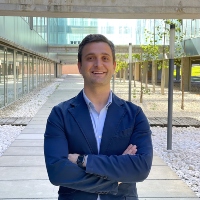 How to apply the strategy to reach our destination island
Founder and CEO of Exponentia, the technology chosen by Forbes as the most innovative in 2022, the year in which he was recognized by Nova Talent as one of the top 10 talents in Software, Cloud & IT in Spain. And, he is part of the select group of Qvixote Leaders.
He has also participated in multiple mentoring programs for entrepreneurs at an international level such as Banco Santander, with the Santander X Global Award, or Trepcamp.
Date: November 23th at 12:15h
Where? - Espai Emprenbit at Parc Bit - Mallorca
November 28 - Joan Folguera, founder and CEO Inngroup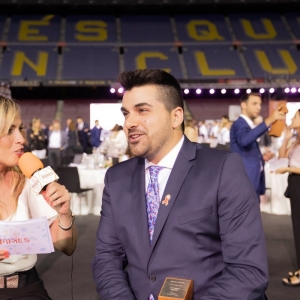 4.0. INDUSTRY on business
Founder and CEO of Ingroup, INTECH3D, Invelon Technologies and Xrshop. Accredited advisor by ACCIÓ of the Generalitat de Catalunya in the areas of technology and industry 4.0 and product conceptualization and design. He founded the companies INTECH3D and Invelon Technologies during his stay as an entrepreneur at the CEEILlleida incubator. In 2018 he was recognized as one of the 10 Excellent Young People of Catalonia. The company Ingroup, of which he is the chief executive, won the 2022 PIMEC Youth Award.
Date: November 28th at 12:15h
Where?: Sa plaça del Centre Bit Menorca - Alaior
November 30th- Jara Pascual, CEO Collabwith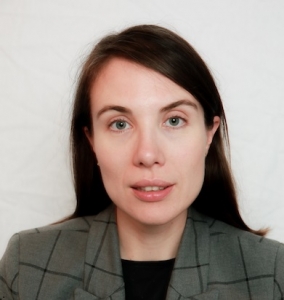 Collaboration in the digital era or how to attract customers to your startup
Founder and director of Collabwith, author of the book "Innovation and Collaboration in the Digital Era". Consultant and professor at different universities. Member of the Council of the K4I Innovation Forum in the European Parliament. Expert adviser on innovation in the European Parliament and the European Commission and President of the WG Innovation Ecosystems of the European IoT Alliance and member of the AMIT-MIT Council. Telecommunications engineer from Universidad Pompeu Fabra and has an MBA from RSM Erasmus University in Rotterdam. Presenter of the "Business of Collaboration" podcast and writes about innovation in different digital magazines. 15 years of experience in innovation management carrying out cultural transformations and innovation projects in corporate companies such as adidas Group, ECCO, Tommy Hilfiger, Calvin Klein, and R&D laboratories.
Date: November 30th at 12:15h
Where? - Espai Emprenbit at Parc Bit - Mallorca