Tramuntana Tech Talks 2017

WHAT ARE THE TRAMUNTANA TECH TALKS?
Desde el Programa #EMPRENBIT planteamos el comienzo de año 2017 analizando las tendencias tecnológicas y de negocio de la mano de los mejores expertos en el lanzamiento de nuevos modelos de negocio basados en internet y las nuevas tecnologías.

Los Tramuntana Tech Talks, se presentaron como un conjunto de charlas en abierto para emprendedores y empresas innovadoras de reciente creación sobre temas críticos como son:

- Las nuevas estrategias de comercialización de aplicaciones y plataformas web.
- Técnicas para el diseño de campañas rentables en la captación de usuarios.
- Recomendaciones para una mejor optimización de los ratios de conversión de usuarios.
- Las nuevas hábitos de consumo del producto turístico en internet.
NOVEMBER 2: GEMMA ESCRIBANO, CHIEF MARKETING OFFICER DE WALLAPOP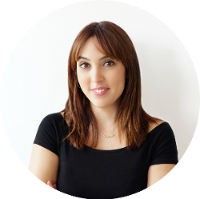 Gemma Escribano, Chief Marketing Officer de Wallapop. Especialista en el desarrollo de proyectos E-commerce y M-commerce. Cuenta con más de siete años de experiencia en el terreno online, ocupando responsabilidades en empresas de nueva economía, hasta llegar a estar a cargo de la dirección de marketing de Wallapop en 2013, justo en el momento en el que se fundó la compañía.

Best Practices Mobile and Digital Marketing
¿Cómo Wallapop ha conseguido más de 50 millones de usuarios en 4 años? ¿Qué estrategias ha utilizado? En esta ponencia veremos las claves del éxito que han convertido a Wallapop en una de las aplicaciones más descargadas y conocidas del país.
NOVEMBER 16: ALEJANDRO LORENZO, CO-FOUNDER DE ELTENEDOR.ES (TRIPADVISOR GROUP)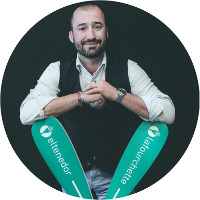 French by birth, but with Galician parents, Alejandro was part of the founding team of eltenedor in Spain in 2007. With more than 10 years of experience in the hospitality sector, he has developed different tasks within the commercial and development area of business of the company, being in direct contact with the restaurants and the great chefs of our country. He is currently responsible for the TOP Chefs area of the company.

ElTenedor, a dream come true

Alejandro Lorenzo will go through the history of ElTenedor, from its beginnings as a small start-up that struggled to revolutionize the world of restoration until it was bought by TripAdvisor.

A journey through their successes, the obstacles they had to face and their adaptation to the market, key in their evolution and development.
Pictures